Services including Certified Food Safety Courses
​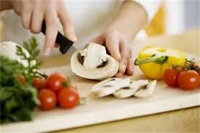 At Avail Public Health Compliance Consulting LLC, we take care to provide our customers high quality services personalized for their unique needs.
We have a variety of services including:
Evaluation of current situation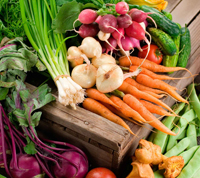 An expert consultant will evaluate your specific needs and design a personalized plan of action to meet your goals.
Flow Analysis of Kitchen Operations
From recipe to mouth, an analysis of how your facility operates to create a safe food experience will be completed.
Score Turnaround for Restaurant Inspections in Georgia
This audit process gives a boost in not only the public score but the business relationship with your inspector. Learn how to keep food safe permanently and how to converse with your inspector to keep your facility in compliance with State requirements.
Restaurant start up
Want to start a restaurant but don't know what to do first?  We can help from location selection to equipment needs and menu review.
Assistance with submission of all required applications
From approval and getting your business license to receiving food permits and starting your operation, we can assit you in answering all the tedious questions on forms and applications.
Courses designed to improve employee performance
We can tailor any training program to meet the needs of your facility. If you just need instruction on hand washing principles or something more involved such as a "how to" course for your Manager's to learn how to be a manager for your facility we can do this and more depending on your unique needs.
Specialized instruction to meet your specific needs
All of our food Safety courses are Servsafe classes that adhere to the FDA and National Restaurant guidelines for food safety.
Tutoring for any class offered
If anyone of your employees are hesitant about passing a food safety course that we are teaching, we offer individualized tutoring to help increase confidence and thus increase your employee success rate.
For more information about certified food safety courses, call us today.